In Discord
RBLTracker Discord messages are configured using simple webhooks configured in the Discord interface. Start by going to https://discordapp.com/, log in, and go your main messaging window.
Click the drop-down menu at the top left corner of the page:

Then click on the "Server Settings" option: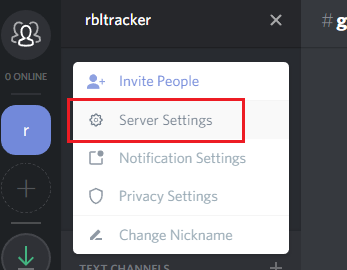 Then click on the "Webhooks" menu option, and click the "Create Webhook" button in the top right hand corner:

In the Edit Webhook dialog box, you can enter a name, channel, and webhook icon for this new webhook. We recommend using "RBLTracker" as the name.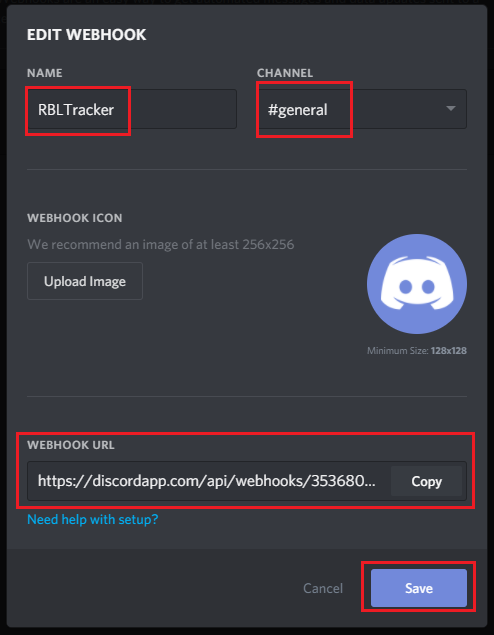 Once you've filled in those settings, click the "Copy" button beside the "Webhook URL" field, to copy the new webhook URL, then click "Save".
In RBLTracker
Now that you've copied the Discord webhook URL, go to the Manage -> Contacts section of the RBLTracker Portal, and click the "Add New Contact" button in the top right corner:

Select "Discord" from the Contact Type drop-down, and enter the Discord webhook URL you copied in the Webhook URL field, then click "Add New Contact". Once you've added the contact, you'll receive a confirmation message to your Discord account, with a confirmation URL that you will need to click on to confirm.

Once the new contact is confirmed, it will be ready to use.