RBLTracker provides a simple cost calculator, from the Billing -> Cost Calculator page in the RBLTracker portal. This tools provides an exact cost for processing checks for customers on the Ultimate package.
Simply enter the total number of hosts you'd like to check, and then slide the "Desired Check Frequency" slider, to see exactly how increasing or decreasing the check frequency will affect your overall costs.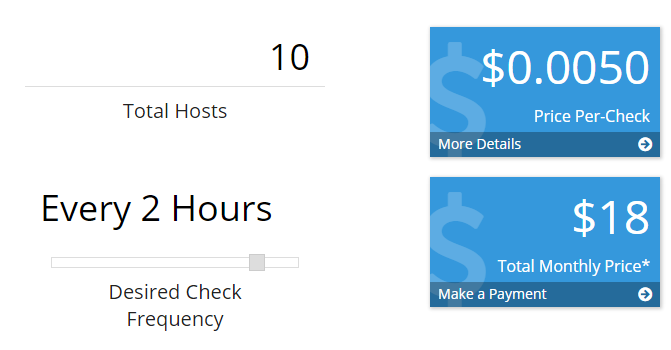 Per-Check pricing starts at $0.005/check (half a cent per check), and goes down with the number of active hosts being checked on your account. For example, at 200 hosts, the per-check price drops to $0.0048/check, showing a savings of $0.0002/check.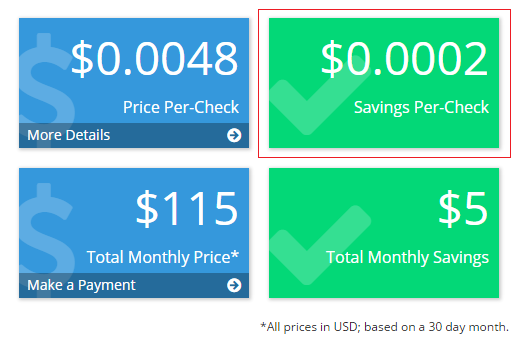 It's important to remember- the cost calculator only applies to customers on the Ultimate package.