You can temporarily pause monitoring in two different ways.
If you need to pause monitoring for a specific host, or group of hosts, you can pause individual hosts via the Manage -> Hosts section of the RBLTracker portal:

Simply click on the Status link on the hosts in question, and then select the "Paused" option from the "New Status" drop down, and then click "Change Status".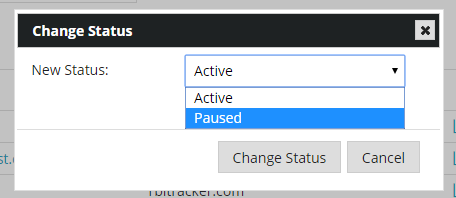 If you need to temporarily pause all monitoring across your entire account, you can un-check the "Enabled" option, from the Account -> Settings section:

All monitoring, for all hosts under your your account will be paused until this option is re-enabled.